Osprey Class  Y5
          

Class teacher: Miss Oakley

                              

Teaching Assistants: Mr Gibbs, Mrs Harris & Miss O'Shea.
SATS WEEK -After an intensive week of tests I am very pleased to announce that there were some very pleasing results showing steady progress. The pupils attitudes stayed positive and they worked hard making the most of the time for each test. I feel very proud of my Osprey pupils.
As I am sure you are aware Year 6 are very busy practising their school leavers play and are relying heavily on the fantastic voices of Year 5 as the choir. The play is called "The Amazing Adventures of Superstan". There will be an afternoon performance and an evening performance that we hope all the Year 5 children will happily attend to support the Year 6. More details will be sent home on the times as will invites to the Year 6 leavers inflatable party organised by FOGHS, which Year 5 are kindly invited to.
LITERACY: SUMMER TERM 2017
Instructions  – using imperative verbs & subordinating conjunctions
Description – Museum artefact presentation prepared and performed to the class
SPAG Revision – relative clauses, main and subordinating clauses
Narrative writing
The Story of Frankenstein focusing on reading skills – cause & effect, inferring, justifying and predicting
We have ensured that we are reading and writing cross-curricular linking with our IPC topic entitled "Making New Materials".
The use of our online Literacy program continues to be a valuable tool for the pupils, some have moved up stages but have not had their certificates printed  (my fault!!)showing the progress that they have made with their Literacy skills through reading, spelling and answering comprehension questions. The children are still finding it enjoyable and are making some good progress after the initial assessments were made and allows us to find their gaps and help fill them so they can have a better chance meeting the targets that have been set for each child to achieve by the end of the year academically.
As part of our reading, we are continuing D.E.A.R (Drop Everything And Read) where we all sit and read our books including the adults. I absolutely love this time and the children always seem to cheer as they enjoy the fact that even the teacher is reading.
MATHS: Miss Oakley, Mrs Flack and Mrs Davenport (as Mrs Cole now on maternity leave).
All Y5 pupils work in an appropriate Maths set. We are continuing to follow the PA Maths program. This term we have been working on calculations, measures, and lots and lots and lots of fractions, decimals and percentages.
Most of our work this half term will now focus on filling the gaps and misconceptions that have arisen in the results of their SATS Reasoning papers.
Weekly tests are carried out on times tables which we refer to as "The Torture Square" and a lot of my Maths groups are scoring 144/144 within the 10 mins time. Our record holder is currently 3 and a half minutes.
Please look at our recent parent booklet that we sent home to see what efficient written methods we use.
My Maths pupils are making fantastic improvements with their arithmetic skills and even achieving 100% scores – I hope this continues the rest of the year and when they begin Y6.
MUSIC:
We are still learning to play the flute tutored by Mr Blythe. This session takes place every Tuesday from 11.00-12.00pm. The children appear to be enjoying this and are very enthusiastic and excited with the prospect of taking their instruments home. It is fantastic that so many of Osprey are currently taking their flutes home and practising using the resources that they can find on the Charanga website. If they are unable to access this at home then we encourage they log in during one of our ICT lunchtime clubs (x3 a week).  We will be attending the WCET Celebration event on Tuesday 20th June at the Apex in Bury St Edmunds. Letters are being sent home 6/6/17 for permission and if you want one of the valuable limited tickets to see the afternoon performance then it will be a first-come-first-served basis. Osprey have worked hard learning the song, a piece of flute solo music and the main performance for the whole orchestra – its one of my favourite days in the school academic year.
IPC:
This Summer term we have been studying "Making New Materials" focusing on Science and investigating materials from different periods of history (Bronze Age, Iron Age, Ming dynasty, Shang dynasty, Ancient Greeks etc). There have been lots of scientific experiments to try focusing on dissolving, melting, changes of state, reversible and irreversible and chemical reactions. Osprey have certainly developed an excellent understanding of fair tests and asked lots on interesting questions.
We expect all children to read every day for at least 20 mins (the best time to do this is just before they go to sleep as it helps them relax).
Times tables are another important part of homework – a great time to do this is when they are brushing their teeth – what else are they thinking of???
Every Friday, we send home spelling words linked to the National Curriculum. They are tested on these words the following Friday in a muddled order. There are differentiated words on the list and your child will know which words they are expected to learn.
Most Fridays, we send home Maths homework. This sheet is usually to consolidate concept that has been learnt in their lessons. It will be expected to be returned at some point the following week. Rewards are given to those that finish early on in the week (team points).
If your child does not get their homework done then unfortunately they face the consequence of missing some of their free time to complete the task (break, some lunch or Golden Time).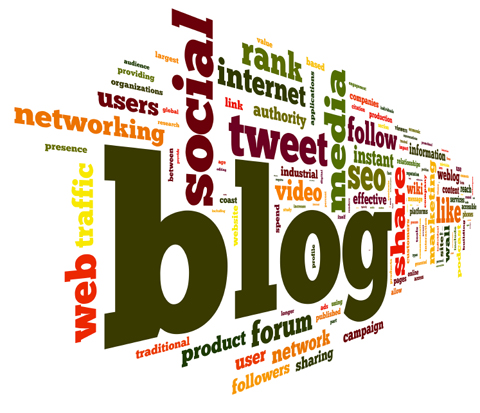 An exciting new page has been added to our school website. Mr Lee has introduced Class Blogs allowing children to write their stories or views about school and for others to have the chance to read, answer and edit under the watchful eye of the teacher. All teachers have the login information for their class so I look forward to some blogging on our page very soon.
And finally a huge great big thank you to Osprey pupils as they have continued to be amazing librarians helping me with the Thursday lunchtime club. Their understanding of how a library functions has greatly improved and they are becoming pro's on our Junior Librarian computer program.